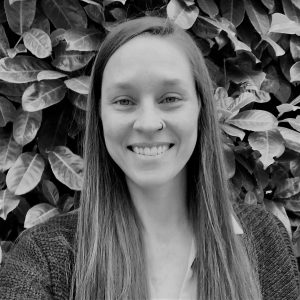 Hi there! My name is Morgan Boling, and I have a BA in Sociology: Human Services and I am currently pursuing my Master's in Social Work from Rutgers University School of Social Work. I have experience in community behavioral health, working with those who experience homelessness, unemployment, substance use disorders, mental health disorders, and co-occurring disorders. My approach to therapeutic relationships is to be empathetic, warm, welcoming, validating, and open-minded. My goal as your therapist is to explore your thoughts, emotions, and experiences in a safe environment while we work together to achieve your goals and objectives. I hope to support you as you build on your skills and strengths and provide you with different resources that could be beneficial to your therapeutic experience.

I utilize Dialectical Behavioral Therapy, Cognitive Behavioral Therapy, motivational interviewing, active and reflective listening, psychoeducation, and mindfulness-based approaches. I have experience working with depression, anxiety, substance use, bipolar disorder, borderline personality disorder, trauma, domestic violence, and a variety of other issues related to community behavioral health. Together, I hope to build a supportive, respectful therapeutic relationship.

I am originally from Oklahoma and moved to Seattle in 2016. I have been in the service industry for 16 years and have enjoyed my time, but I am excited to be working towards a new chapter in my life. I enjoy watching and playing soccer, reading thriller and horror books, spending time with my pup, Odin, and baking. I look forward to meeting you!
Contact us
Please fill out the form and we will contact you shortly